MADELEINE RUSSELL
Reiki Master
Certified Hypnotherapist

I've known Madeleine Russell for several years on Facebook. She is a kind and loving person who has dedicated her life to helping others.
Path To Empowerment is owned by Madeleine Russell. At Path to Empowerment we are providing the best services in the Healing Arts. We have a variety of services to help to heal your Body Mind and Spirit.
Take a look around our site and choose one or more options to meet your needs. We provide complete confidentiality and privacy. Madeleine Russell is a Reiki Master and Certified Hypnotherapist.
Madeleine has been in the healing arts for twenty five years. She loves helping people overcome issues that may have hindered their lives and enjoys helping people finding their way to success.
There are so many ways to empowerment. We enjoy helping you find your way.
Many times in our lives we all have had challenges to face that sometimes steal our joy. A spouse, family member, friend or pet have needs to be met and require help from others. If we have benefitted or been blessed by financial stability, we could consider ourselves 'lucky' or we can give back to those who have had a harder time than us. Please click here for the Pay It Forward page. Thank you for choosing The Spirituality Post!
Did you miss any of the issues of The Spirituality Post Daily? If so, following are the links to each and every day for you to peruse. Please visit our advertisers and help us to keep going in our service to the spiritual community of souls who long for a greater spiritual perspective on life. God bless you and your families! ~Dean A. Banks, D.D.
Monday, July 25th, 2016
Tuesday, July 26th, 2016
Wednesday, July 27th, 2016
Thursday, July 28th, 2016
Friday, July 29th, 2016
Monday, August 1, 2016
Tuesday, August 2, 2016
Wednesday, August 3, 2016
Thursday, August 4, 2016
Friday, August 5, 2016
Monday, August 8, 2016
Tuesday, August 9, 2016
Wednesday, August 10, 2016
Thursday, August 11, 2016
Friday, August 12, 2016
Monday, August 15, 2016
Tuesday, August 16, 2016
Wednesday, August 17, 2016
Thursday, August 18, 2016
Friday, August 19, 2016
Monday, August 22, 2016
Tuesday, August 23, 2016
Wednesday, August 24, 2016
Thursday, August 25, 2016
Friday, August 26, 2016
The premiere online multimedia resource for anyone on a spiritual path.
"Spirituality Guidance is the art of leading individuals to observe, collate and evaluate the facts. It frees the individual from judgment and allows your spirit to truly be free. By utilizing facts and not opinions, an individual can become one with the desires of their heart. The ultimate goal is to actualize these desires through prayer, meditation and service." ~Dean A. Banks, D.D.
Our mission here is to provide you with as many tools and teachers as possible to not only discover your Oneness with the Divine, but to maintain an ongoing relationship with the Creator of the entire omniverse.
Appearances
Sometimes things don't always appear as you think they should. Conditions occur and affect the outcomes of events dependent on the environment in which they operate. Was the previous state based on conditions that are not occurring now? What has changed to reveal a new set of circumstances? Is it the way you look at things or is it the change itself that has manifested different results? As George Carlin once said, "Why don't sheep shrink when it rains?" Consider the changes and progression of circumstances before you make a move in a direction. It is advisable to do so or you will reap results that you hadn't planned for and hadn't prepared to handle. ~Dean A. Banks, D.D.
Animal Love
There is NOTHING like the unconditional love of an animal. It stirs your soul and you feel the touch of the Divine. It IS God blessing you with His touch. Embrace that love and know you are loved as you love them. ~Dean A. Banks, D.D.
My Buddy, William
My little buddy William cuddled up on my arm this morning. I typed cautiously as my not-so-little-any-more 'kitten' William rested on his back on my left arm. I began to think about how he first looked at me and cried the 'silent meow'. He was emaciated and full of worms. Weighing in at 8 oz., his brother and sister were 16 oz. I glanced across from where he was and saw an opossum ducking under the house. I knew he would be a snack for sure and had to rescue him and his siblings. I brought them home and Liz nursed him back to health. He is now the biggest and the alpha male. Yet, in all of his antics he still comes and crescents around my neck, head bumps me and nibbles on my chin. This morning he slept in my arm expressing such a blissful pose. The love of these kittens has calmed me, centered me and afforded me the joy of being loved by God's creatures. Thank you Lord, for the honor and privilege to be loved by such Divine beings! ~Dean A. Banks, D.D.
OUR PODCASTERS
by Dean A. Banks, D.D.
Currently Bobby Hinkle, Elizabeth May Sutor and Dean A. Banks, D.D. have uploaded podcasts. Robert Yarbrough will be added soon. Just click on the podcasters placards below and click on the Podcast title. Currently there are five podcasts on Bobby Hinkle's page, one on Elizabeth Sutor's page and nine on Dean A. Banks, D.D.'s page. Stay tuned for more! Thank you for choosing us!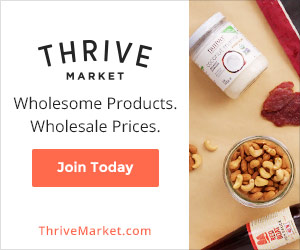 Talks on Spirituality, interviews and book excerpts from participating authors and speakers.