STEVE FARRELL
Worldwide Executive Director at Humanity's Team

I've known Steve Farrell for several years on Facebook. He is a brilliant man with the highest of aspirations for the growth and expansion of spirituality and sustainability. In his own words:
"God and higher Self are One and the same because there is no separation. When we are surrendering to God we are surrendering to our higher Self. Today and each day, let's passionately live in our higher Self where we experience love, grace, peace and so much more."
Steve Farrell is the President and Worldwide Executive Director for Humanity's Team, a global grassroots spiritual movement focused on awakening and embodying Oneness so humanity may enjoy a sustainable world of peace, harmony and happiness. Humanity's Team presently has over 500,000 friends in over 150 countries.
Humanity's Team projects include: Global Oneness Day - a day that Humanity's Team created following its visit to the United Nations in May 2010; a Oneness Declaration; a year-round Living in Oneness summit; an annual Spiritual Leadership Award; a Conscious Business Declaration, Conscious Business Practitioner Training & Certification, Community Circle, prayer and meditation programs; and service projects focused on helping people and the environment.
Before Steve became involved with Humanity's Team he co-founded and led two high growth technology companies based in Silicon Valley in the 1990's that were featured in the INC 500 and spanned the United States and Europe. At this time he was an officer in the Young Entrepreneurs' Organization and the Young President's Organization. But he walked away because he felt a calling to help create a new dream based on the Divine in life that humanity can manifest together.
Steve lives with his wife Stephanie and his two children in Boulder, Colorado.
HUMANITY'S TEAM »
HUMANITY'S TEAM BOARD OF TRUSTEES»
FACEBOOK PAGE »

Many times in our lives we all have had challenges to face that sometimes steal our joy. A spouse, family member, friend or pet have needs to be met and require help from others. If we have benefitted or been blessed by financial stability, we could consider ourselves 'lucky' or we can give back to those who have had a harder time than us. Please click here for the Pay It Forward page. Thank you for choosing The Spirituality Post!
Did you miss any of the issues of The Spirituality Post Daily? If so, following are the links to each and every day for you to peruse. Please visit our advertisers and help us to keep going in our service to the spiritual community of souls who long for a greater spiritual perspective on life. God bless you and your families! ~Dean A. Banks, D.D.
Monday, July 25th, 2016
Tuesday, July 26th, 2016
Wednesday, July 27th, 2016
Thursday, July 28th, 2016
Friday, July 29th, 2016
Monday, August 1, 2016
Tuesday, August 2, 2016
Wednesday, August 3, 2016
Thursday, August 4, 2016
Friday, August 5, 2016
Monday, August 8, 2016
Tuesday, August 9, 2016
Wednesday, August 10, 2016
Thursday, August 11, 2016
Friday, August 12, 2016
Monday, August 15, 2016
Tuesday, August 16, 2016
Wednesday, August 17, 2016
Thursday, August 18, 2016
Friday, August 19, 2016
The premiere online multimedia resource for anyone on a spiritual path.
"Spirituality Guidance is the art of leading individuals to observe, collate and evaluate the facts. It frees the individual from judgment and allows your spirit to truly be free. By utilizing facts and not opinions, an individual can become one with the desires of their heart. The ultimate goal is to actualize these desires through prayer, meditation and service." ~Dean A. Banks, D.D.
Our mission here is to provide you with as many tools and teachers as possible to not only discover your Oneness with the Divine, but to maintain an ongoing relationship with the Creator of the entire omniverse.
Remove The Veil Of Illusion
If you read and understand the history of the Christian church you will find that a veil of illusion was imposed on the masses by the early church to become the middle man between man and God. Rules were setup as doctrine and their lies are still being taught to the masses today. Remove the veil, dear ones, and experience the joy of the awareness and love of God for EVERYONE!!! God's love leaves NO ONE OUT. There is no process, path or journey of righteousness to God. It CANNOT be earned. It is freely given as grace. We all can become One with our creator when we remove the veil of illusion that we are in control of all that is good and evil and that we are separate from God. ~Dean A. Banks, D.D.
Choose To See The Divine
God is here with us right now when we look to Him in love and ask for His blessings in our lives. It's not because He is not there, it is because we choose not to see Him. ~Dean A. Banks, D.D.
Glory Is For Fools!
Glory is for fools! God does not seek earthly desires such as glory. God simply wants us to love one another and Christ was here to teach us that. Christ showed us the way and said what he did we would do and greater. He said we were gods. Read the red and don't swallow all of what the Apostle Paul said, for he had his own agenda. The only diminishing that occurs in regards to God is NOT listening to what Christ taught us. ~Dean A. Banks, D.D.
OUR PODCASTERS
by Dean A. Banks, D.D.
Currently Bobby Hinkle, Elizabeth May Sutor and Dean A. Banks, D.D. have uploaded podcasts. Robert Yarbrough will be added soon. Just click on the podcasters placards below and click on the Podcast title. Currently there are five podcasts on Bobby Hinkle's page, one on Elizabeth Sutor's page and nine on Dean A. Banks, D.D.'s page. Stay tuned for more! Thank you for choosing us!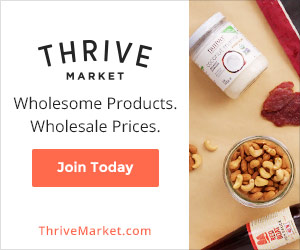 Talks on Spirituality, interviews and book excerpts from participating authors and speakers.