KRYSTAL RUSHING
Law of Attraction Coach
Meditation Instructor at Ageless Vibe

I've known Krystal Rushing for many years on Facebook. She is a successful coach and meditation teacher in the greater Los Angeles area. She teaches health, wellness and fitness in mind and body.
Krystal's favorite quotes:
"I can be pretty shallow for someone so deep!" ~ Me
"I'm not bad... I'm just drawn that way." ~ Jessica Rabbit
My Current Fave: ( AMBITION AND GOALS )
"You have to find something that you love enough to be able to take risks, jump over the hurdles and break through the brick walls that are always going to be placed in front of you. If you don't have that kind of feeling for what it is you are doing, you'll stop at the first giant hurdle." ~George Lucas ( Film Director and Producer)
And an All Time Fave: ( ATTITUDE )
"A happy person is not a person in a certain set of circumstances, but rather a person with a certain set of attitudes." ~Hugh Downs
And My Fave From a Fave Movie: ( LOVE )
"Love is passion, obsession, someone you can't live without. If you don't start with that, what are you going to end up with? Fall head over heels. I say find someone you can love like crazy and who'll love you the same way back. And how do you find him? Forget your head and listen to your heart. I'm not hearing any heart. Run the risk, if you get hurt, you'll come back. Because, the truth is there is no sense living your life without this. To make the journey and not fall deeply in love - well, you haven't lived a life at all. You have to try. Because if you haven't tried, you haven't lived." ~William Parrish (played by Anthony Hopkins), from the movie, "Meet Joe Black."

NGH (NATIONAL GUILD OF HYPNOTISTS) »
INT. ASSOC. OF MEDITATION INSTRUCTORS »
FACEBOOK PAGE »

Many times in our lives we all have had challenges to face that sometimes steal our joy. A spouse, family member, friend or pet have needs to be met and require help from others. If we have benefitted or been blessed by financial stability, we could consider ourselves 'lucky' or we can give back to those who have had a harder time than us. Please click here for the Pay It Forward page. Thank you for choosing The Spirituality Post!
Did you miss any of the issues of The Spirituality Post Daily? If so, following are the links to each and every day for you to peruse. Please visit our advertisers and help us to keep going in our service to the spiritual community of souls who long for a greater spiritual perspective on life. God bless you and your families! ~Dean A. Banks, D.D.
Monday, July 25th, 2016
Tuesday, July 26th, 2016
Wednesday, July 27th, 2016
Thursday, July 28th, 2016
Friday, July 29th, 2016
Monday, August 1, 2016
Tuesday, August 2, 2016
Wednesday, August 3, 2016
Thursday, August 4, 2016
Friday, August 5, 2016
Monday, August 8, 2016
Tuesday, August 9, 2016
Wednesday, August 10, 2016
Thursday, August 11, 2016
Friday, August 12, 2016
The premiere online multimedia resource for anyone on a spiritual path.
"Spirituality Guidance is the art of leading individuals to observe, collate and evaluate the facts. It frees the individual from judgment and allows your spirit to truly be free. By utilizing facts and not opinions, an individual can become one with the desires of their heart. The ultimate goal is to actualize these desires through prayer, meditation and service." ~Dean A. Banks, D.D.
Our mission here is to provide you with as many tools and teachers as possible to not only discover your Oneness with the Divine, but to maintain an ongoing relationship with the Creator of the entire omniverse.
Being One
We all exist in the realm of the perceived dualistic reality and that is why we need to move from that awareness of being separate into that of being One. ~Dean A. Banks, D.D.
As Within, So Without!
We are a by-product of our environments as our environments are by-products of us. We live and breathe in our environments and 'As within, so without' is reversible just as 'As above, so below'. Our perspective is dependent upon the choices we make every day. ~Dean A. Banks, D.D.
The Ego Is A Construct
The ego is a construct that explains our need to make choices of survival. It is not 'real' in one sense, but is there nonetheless. When your ego chooses to NOT see the facts that are in front of you it is based on your acceptance of what you 'believe' is correct. When you base your life solely on beliefs you are operating in the realm of the ego. When you allow unity in diversity and operate from divinity and NOT belief, all is revealed to be expressions of the Divine and there for a distinct and unique purpose. Things and experiences that appear separate are in fact individualized expressions of the One in the perceived dualistic reality.  ~Dean A. Banks, D.D.
OUR PODCASTERS
by Dean A. Banks, D.D.
Currently Bobby Hinkle, Elizabeth May Sutor and Dean A. Banks, D.D. have uploaded podcasts. Robert Yarbrough will be added soon. Just click on the podcasters placards below and click on the Podcast title. Currently there are five podcasts on Bobby Hinkle's page, one on Elizabeth Sutor's page and nine on Dean A. Banks, D.D.'s page. Stay tuned for more! Thank you for choosing us!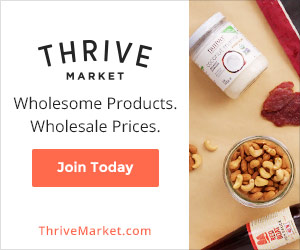 Talks on Spirituality, interviews and book excerpts from participating authors and speakers.