BISHOP LEE PETERSEN
Radio Talk Show Host

I've known Bishop Lee Petersen for many years on Facebook. He is brilliant, forthright and a true truth seeker. Following is a description of Lee and his ongoing spiritual work:
Works at The Progressive Christian Alliance. In the past: ISS, Institute of Spiritual Sciences and Prarbdha. Studied at St.Basil & St. Gregory Seminary. In the past: University of Houston and MacArthur High School.
Blog Talk Radio Divine Realization Radio Talk Show Host:
On Divine Realization Radio we explore fourth dimensional consciousness and experiencing yourself as soul in spirit a non-physical, eternal, invisible, infinite, unlimited, pure, illuminating life, light, and Love. "The Eternal Religion of God is a universal monotheistic religion emphasizing the spiritual unity of all humankind. Three core principles establish a basis for the Eternal Way teachings and doctrine: the eternal unity of God, that there is one God who is the source of all creation: the eternal unity of religion, that all major religions have the same spiritual source and come from the same spiritual source and come from the same One True Eternal God, that all humans have been created equal, and that diversity of race and culture are seen as worthy of appreciation and acceptance. According to the Eternal Way of Divine Consciousness teachings our human purpose is divine union to learn to know and love God through such methods as worship, devotion, and contemplative prayer and meditation, and Loving and Being of service to humanity."
DIVINE REALIZATION RADIO»
PROGRESSIVE CHRISTIAN ALLIANCE»
FACEBOOK PAGE »

Many times in our lives we all have had challenges to face that sometimes steal our joy. A spouse, family member, friend or pet have needs to be met and require help from others. If we have benefitted or been blessed by financial stability, we could consider ourselves 'lucky' or we can give back to those who have had a harder time than us. Please click here for the Pay It Forward page. Thank you for choosing The Spirituality Post!
Did you miss any of the issues of The Spirituality Post Daily? If so, following are the links to each and every day for you to peruse. Please visit our advertisers and help us to keep going in our service to the spiritual community of souls who long for a greater spiritual perspective on life. God bless you and your families! ~Dean A. Banks, D.D.
Monday, July 25th, 2016
Tuesday, July 26th, 2016
Wednesday, July 27th, 2016
Thursday, July 28th, 2016
Friday, July 29th, 2016
Monday, August 1, 2016
Tuesday, August 2, 2016
Wednesday, August 3, 2016
Thursday, August 4, 2016
Friday, August 5, 2016
The premiere online multimedia resource for anyone on a spiritual path.
"Spirituality Guidance is the art of leading individuals to observe, collate and evaluate the facts. It frees the individual from judgment and allows your spirit to truly be free. By utilizing facts and not opinions, an individual can become one with the desires of their heart. The ultimate goal is to actualize these desires through prayer, meditation and service." ~Dean A. Banks, D.D.
Our mission here is to provide you with as many tools and teachers as possible to not only discover your Oneness with the Divine, but to maintain an ongoing relationship with the Creator of the entire omniverse.
The Secret To Self-Mastery
To your mind it doesn't matter where you are; it is where you think and believe you are that counts. To your heart it matters where you know you are how you feel about your power to co-create a better world. Co–create what's in your heart by daily accepting positive and constructive thoughts and creating effective and tested beliefs; use your mind to create an effective balance with your heart. That is the secret to self-mastery. ~Dean A. Banks, D.D.
FEAR
FEAR- Forgetting Existence And Reality. ~Dean A. Banks, D.D.
Never Give Up!
With all that I went through last year concerning my wife's aunt I had to come to a place where I was questioning God and His Divine order. I couldn't understand how God would allow people who live to hurt other people go on taking advantage of others. I had searched within myself to find my center of peace while dodging the fleeting feelings of anger. I had come up short in the sense that I was feeling my heart becoming quite heavy. The thought "My God why have you forsaken me" kept crossing my mind. I simply let it go knowing that He hadn't forsaken me. I know that His Divine order will manifest in its time and for the benefit of all. The internal struggle between letting go or giving into the ego is paramount. My prayer has become one of trust. I could shout, 'Get thee behind me Satan' or lash out in anger but I choose not to. I am in control of my life and no matter what someone else does I can choose to proact and not react. I have continued to expose this con man that has taken advantage of my wife's aunt. I have made this promise to myself and my family: I will not draw my last breath until I see justice served. Please pray for Liz and me. We thank you all for your prayers and support. ~Dean A. Banks, D.D.
OUR PODCASTERS
by Dean A. Banks, D.D.
Currently Bobby Hinkle, Elizabeth May Sutor and Dean A. Banks, D.D. have uploaded podcasts. Robert Yarbrough will be added soon. Just click on the podcasters placards below and click on the Podcast title. Currently there are five podcasts on Bobby Hinkle's page, one on Elizabeth Sutor's page and nine on Dean A. Banks, D.D.'s page. Stay tuned for more! Thank you for choosing us!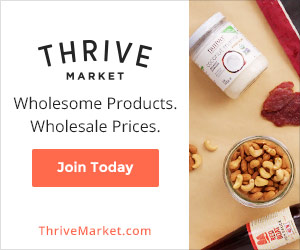 Talks on Spirituality, interviews and book excerpts from participating authors and speakers.