DIANE ROUSSEAU, PH.D.
Founder & President of
Institute of Spiritual Sciences (ISS)
Diane M. Rousseau, LHD, Ph.D. is Director, Administration & Personnel Office at International Space Agency; ISA Ambassador to the United States of America at International Space Agency; Secretary of the Board of Directors at International Space Agency; and Founder & President at Institute of Spiritual Sciences (ISS).
Diane has been Keynote Speaker at several international conferences. She does articles and lectures, continued experiences and research showing the validity of Higher Consciousness in life, expanding Higher Education, importance of Inter-Religious and Inter-Faith dialogues for understanding, Diplomatic Relations, Peace and expansion of Knowledge, Alternate Realities, Science, knowledge and expansion of Space, Cosmic and Alternate Realities, experiential and Research, and unlocking the unlimited potential of being.
Diane earned her Ph.D. in Consciousness Studies at the Intercultural Open University in 2010. Diane also founded ISS (Institute of Spiritual Sciences):
"The Institute of Spiritual Sciences: Dedicated to the unfoldment of Higher Truths by furthering research into the natural expansion of Spirituality, Science and Spiritually Sustained Living to promote good relations for global unity and peace, the validity of Higher Consciousness in practical life, Meditation, expanding higher education, the importance of inter-religious and inter-faith dialogue for understanding and expanding knowledge of Spiritual Realities, Spiritual Experiences and Spiritual Traditions in un-locking the unlimited potential for Creativity, Beauty and Wisdom of the Divine Spirit.
The mission of the Institute of Spiritual Sciences (ISS) is to expand education and further integration of Spirituality, Science and Meditation to help alleviate suffering and promote peace through Innovative Education and Spiritually Sustained Living.
May the Light and Love of God prevail."
~ Diane M. Rousseau, LHD, Ph.D
ISS »
LIFEBOAT FOUNDATION »
FACEBOOK PAGE »
LINKED IN PAGE »

Many times in our lives we all have had challenges to face that sometimes steal our joy. A spouse, family member, friend or pet have needs to be met and require help from others. If we have benefitted or been blessed by financial stability, we could consider ourselves 'lucky' or we can give back to those who have had a harder time than us. Please click here for the Pay It Forward page. Thank you for choosing The Spirituality Post!
Did you miss any of the issues of The Spirituality Post Daily? If so, following are the links to each and every day for you to peruse. Please visit our advertisers and help us to keep going in our service to the spiritual community of souls who long for a greater spiritual perspective on life. God bless you and your families! ~Dean A. Banks, D.D.
Monday, July 25th, 2016
Tuesday, July 26th, 2016
Wednesday, July 27th, 2016
Thursday, July 28th, 2016
Friday, July 29th, 2016
The premiere online multimedia resource for anyone on a spiritual path.
"Spirituality Guidance is the art of leading individuals to observe, collate and evaluate the facts. It frees the individual from judgment and allows your spirit to truly be free. By utilizing facts and not opinions, an individual can become one with the desires of their heart. The ultimate goal is to actualize these desires through prayer, meditation and service." ~Dean A. Banks, D.D.
Our mission here is to provide you with as many tools and teachers as possible to not only discover your Oneness with the Divine, but to maintain an ongoing relationship with the Creator of the entire omniverse.
I Am Here
I am here, dear child. Quiet down and listen to my voice of silence. Deep within you will find me and know that I am here. I give you peace, instead of chaos. I give you love, instead of dissension. I give you understanding instead of confusion. My true nature is always giving, sharing and expressing everything for you to experience me. Who am I? I am that, I am. Be here now and experience my eternal presence, my complete knowledge, my expressive power and my ongoing creativity. Through my grace to you is the experience that I am One with you always. Sense that; feel that; know that; be that. It is in the stillness and silence I reside. Come visit with me anytime you feel the need. I am always there; patiently waiting for you to realize me. I love you; that's why I created you. I am here to grant you the desires I planted in your heart. You just need to ask me; seek out the path that I am guiding you to; and knock upon the door of serving all of my children. In this simplicity is the fulfillment you desire. ~The Divine Creator
Service In Prayer
Elizabeth and I would like to invite you all to our site 'Service In Prayer'. For many months we have been led to offer a way for our online friends to have a forum to share our prayer needs with each other. The purpose of this website is to connect with one another and share our needs for healing in whatever areas we feel we need. Please visit the Service In Prayer website:
http://www.spiritualityguidance.com/serviceinprayer
or go to the Facebook Forum Page:
http://www.facebook.com/serviceinprayer
to post any public prayers on the Wall or PM us for private prayers. We will pray for you or help you to find Prayer Partners to assist you in healing and realization of your Divine purpose and the unfolding of it in Divine order. Thank you all for your support, kindness and for blessing us with your ongoing friendship. Peace and blessings to all of you and your families! ~Dean A. Banks, D.D.
Pathological Liar
A pathological liar is a person is a person who tells lies so frequently and has no rational motive for doing so. What is a rational motive? An action that results in a desired outcome that comes from a person who reasons out what tools they have and how they can use those tools to manifest a desired outcome. Of course, that presumes that the person is supposedly telling the truth as they understand it. What would you do if someone told you that you could have power, prestige and authority? Would you read from a script of what someone said and act 'as if' it were the truth? Or would you make the time to make sure you were telling the truth? Is running for POTUS a rational motive? That depends; if it's something you feel you should do to help others AND yourself, maybe so. However, incessantly LYING to convince people who aren't convinced about you and people who are is NOT rational. It is deceptive and manipulative at best. It is NOT the result of sincerity or forthrightness. It is all about EGO!!! What I can do for you and what you can do for me. When you know the truth and you purposefully lie to gain allies you are despicable at best. This is a complete description of Donald J. Trump. He is a pathological liar because he FIRST made the decision to lie his way to office. It is beyond him right now. He believes his own lies simply by repeating them as often as he does. Is this the kind of person you want running the most powerful country in the world? He is a proven liar who is deceived by who is deceived by his own ego and is a racist, possible rapist and liar? One who believes with all of his heart in himself and himself alone and fools most evangelicals. One who lies about his record as a businessman, has no mercy for a for others less fortunate and has made his fortune off the backs of decent hard working people. Know WHO you are voting for BEFORE you flip that lever. The destiny of our entire country is at stake. ~Dean A. Banks, D.D.
OUR PODCASTERS
by Dean A. Banks, D.D.
Currently Bobby Hinkle, Elizabeth May Sutor and Dean A. Banks, D.D. have uploaded podcasts. Robert Yarbrough will be added soon. Just click on the podcasters placards below and click on the Podcast title. Currently there are five podcasts on Bobby Hinkle's page, one on Elizabeth Sutor's page and nine on Dean A. Banks, D.D.'s page. Stay tuned for more! Thank you for choosing us!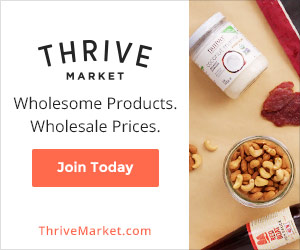 Talks on Spirituality, interviews and book excerpts from participating authors and speakers.