DOUG MILLER
Clinical and Forensic Psychologist
I have known Doug Miller for several years on Facebook. His psychological insights are clear, focused and provide a clinical approach to behavior and how spirituality affects behavior. I have come to trust his evaluations because he looks at the entire picture and not just one corner of it. Doug does Civil and Criminal psychological evaluations and expert witness testimony for the courts. He practices Psychotherapy, with a focus on critical life transitions, trauma and dissociation. Doug also works in Adolescent social skills deficit focused comedic improvisation training. Doug studied Clinical Psychology at Georgia State University. He also attended Clark University and Antioch College.

Follwing is an article by Doug Miller:
"Self-awareness and self-analysis can be closely related to self-criticism and the latter can actually facilitate the former; self-criticism can be a "primitive" and "wrongly learned" form of self-awareness that nonetheless facilitates us looking at ourselves, and others, in a useful manner. Once the beautiful and powerful building of self-awareness is sufficiently complete, the scaffolding of negative childhood habits, the negative ego, and self-criticism, can fall away leaving only the gifts of self-awareness. So, it is our suffering and challenges of the past that build our gifts. On a thought/behavior level, at some point, you can drop the habit of criticism. Some of it will run like tapes. For this, simple but persistent retraining of your thoughts, from, "I'm fucked up," to "I'm o.k., I'm good, or I'm awesome, etc..." repeatedly until the negative ones are gone, may work, particularly when the deeper work of correcting and healing the injuries of the past has occurred.

While this post is about the relationship between self-awareness and self-criticism, the best and deepest correction is in the healing of the past injuries."

~Doug Miller, Clinical and Forensic Psychologist at Forensic Psychology Associates.
One of Doug's favorite quotes is from a man I once worked for back in 1979. "Politics is the entertainment division of the military industrial complex." ~Frank Zappa

Many times in our lives we all have had challenges to face that sometimes steal our joy. A spouse, family member, friend or pet have needs to be met and require help from others. If we have benefitted or been blessed by financial stability, we could consider ourselves 'lucky' or we can give back to those who have had a harder time than us. Please click here for the Pay It Forward page. Thank you for choosing The Spirituality Post!
The premiere online multimedia resource for anyone on a spiritual path.
"Spirituality Guidance is the art of leading individuals to observe, collate and evaluate the facts. It frees the individual from judgment and allows your spirit to truly be free. By utilizing facts and not opinions, an individual can become one with the desires of their heart. The ultimate goal is to actualize these desires through prayer, meditation and service." ~Dean A. Banks, D.D.
Our mission here is to provide you with as many tools and teachers as possible to not only discover your Oneness with the Divine, but to maintain an ongoing relationship with the Creator of the entire omniverse.
The Blueprint Of Your Future
What you experience today is a result of what you thought, felt and did in the past. What you experience in the future is what you think, feel and do today. Make today the blueprint for your future by choosing constructive thoughts that allow you to grow and expand. Choose powerful and liberating feelings that reflect the joy of accomplishing those thoughts and step confidently into your future by committing the acts that pave the way to the realization of your Divine purpose. ~Dean A. Banks, D.D.
The Falsehood Of The Holy Trinity
I don't believe in the Holy Trinity because it is a fabrication of the Catholic Church and has no biblical evidence. Just like hell fire and brimstone. Anyone who says that their religion is the only way or that their religious texts are the only word of God is fooling themselves. God is within you and that is the holy truth. All else is B.S. God is Love and all that He creates is perfection. God does NOT make mistakes. Religion has become the middle man between humankind and God and rules by concepts of fear, sin and separation. Let go of the B.S. and embrace the love of God. ~Dean A. Banks, D.D.
Listen To The Source!
It is better to hear the truth from the still small voice of God than to read someone else's interpretation that is spoken or written. ~Dean A. Banks, D.D.
OUR PODCASTERS
by Dean A. Banks, D.D.
Currently Bobby Hinkle, Elizabeth May Sutor and Dean A. Banks, D.D. have uploaded podcasts. Robert Yarbrough will be added soon. Just click on the podcasters placards below and click on the Podcast title. Currently there are five podcasts on Bobby Hinkle's page, one on Elizabeth Sutor's page and nine on Dean A. Banks, D.D.'s page. Stay tuned for more! Thank you for choosing us!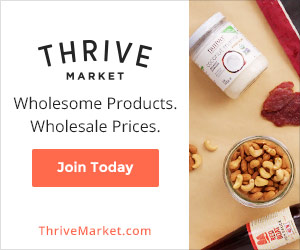 Talks on Spirituality, interviews and book excerpts from participating authors and speakers.