SUBODH KUMAR MISRA
World Watcher

I have known Subodh Kumar Misra for over five years on Facebook. He is my brother in spirit, my teacher and my friend. On many occasions he has chimed in on my posts with his acknowledgement and it is then I knew I was on the right path. He has a uniquely spiritual way of looking at reality and shares it in a humble and non-intrusive way. He is not acerbic as I have been with some on Facebook. He is charming and validating despite the ignorance of some readers who think that they know it all. I am honored and humbled to call him friend and I learn from his demeanor and resolve every time I read his writings. Following are two examples of his writings:
"Our temporal existence rests upon because we are finite. We are not complete. The 'being' of a human being, the individual, has, therefore, to be completed. The worth or value of God is the very existence of God, whereas the worth or value of anything else in this world does not lie merely in its being, but in what it means in its relationship to someone else who is the experiencer or the observer thereof. God's existence does not depend on the relationship that He has with others, or what He would mean to others under different conditions. ..............Om Shanti!"
Ego is not an inherent endowment. An infant is born without ego. It is produced later on out of learning. Ego gradually veils the pristine innocence under different garbs. Ego does not function against something, which it considers out of proportion to cope with. In the situations like disproportional might, threatening menace, ominous duress or exceptional excellence, its absence is conspicuous by its abstention. Ego is the phenomenal potentiality of resistance, holding out as a separate entity, different from other entities and works against the principle of unity. Therefore, in spiritual parlance ego is always targeted as contradicting the envisaged unity of Reality. .................Om Shanti!
Many times in our lives we all have had challenges to face that sometimes steal our joy. A spouse, family member, friend or pet have needs to be met and require help from others. If we have benefitted or been blessed by financial stability, we could consider ourselves 'lucky' or we can give back to those who have had a harder time than us. Please click here for the Pay It Forward page. Thank you for choosing The Spirituality Post!
The premiere online multimedia resource for anyone on a spiritual path.
"Spirituality Guidance is the art of leading individuals to observe, collate and evaluate the facts. It frees the individual from judgment and allows your spirit to truly be free. By utilizing facts and not opinions, an individual can become one with the desires of their heart. The ultimate goal is to actualize these desires through prayer, meditation and service." ~Dean A. Banks, D.D.
Our mission here is to provide you with as many tools and teachers as possible to not only discover your Oneness with the Divine, but to maintain an ongoing relationship with the Creator of the entire omniverse.
You Already Knew
When you find who and what you are you realize that you already knew it and you were just avoiding it because it would deny what you believed yourself to be. ~Dean A. Banks, D.D.
See God Within Everything
Do you have a mental block about allowing the Divine to move through you to actualize your purpose? Do you feel so separated from the Divine that you are out of phase with yourself? Do your steps lead to repeated disappointments and let downs? Are you so adjusted to not fulfilling your individual purpose that you have acclimated yourself to mediocrity? Fret not, for the Spirit of God is within you right now and whispering to your heart. Slow down and listen. Smell the spirit in the fragrances of the flowers. Hear God's voice in the whistling of the wind. Taste the spirit in the air you breathe and touch the soft beauty of a carpet of grass. See God within everything and the joy of His spirit will fill your heart with the peace and understanding of Oneness with the Divine. ~Dean A. Banks, D.D.
Original Sin?
The biblical concept of original sin is a story from several cultures that was passed down by word of mouth to gain control over the masses. History reveals this when one searches with an open heart. Read about its origins and discern for yourself: http://en.wikipedia.org/wiki/Original_sin ~Dean A. Banks, D.D.
OUR PODCASTERS
by Dean A. Banks, D.D.
Currently Bobby Hinkle, Elizabeth May Sutor and Dean A. Banks, D.D. have uploaded podcasts. Robert Yarbrough will be added soon. Just click on the podcasters placards below and click on the Podcast title. Currently there are five podcasts on Bobby Hinkle's page, one on Elizabeth Sutor's page and nine on Dean A. Banks, D.D.'s page. Stay tuned for more! Thank you for choosing us!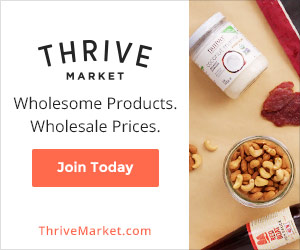 Talks on Spirituality, interviews and book excerpts from participating authors and speakers.