ROCK RIDGEWAY
Inventor, Entrepreneur
Founding Father, Artist

I have been friends with Rock Ridgeway for many years on Facebook. He is doggedly determined to create a better world by expressing his talents, skills and abilities in Divine service to all. His skillset as a Renaissance Man is varied and precise. He has the unique ability to see beyond forms into substance and create forms that accurately represent substance. His vision is only overshadowed by his kindness as a spiritual being having a human experience. I would also like to thank the Photographer/ Artist of the above picture (© Rocío Briceño) for such brilliant work! Explore more about the blessed soul of the man I call Rock of Ages!
"The lone wolves are gathering...it's time for us to create the miracle..." ~Rock Ridgeway
"I'm on a life long quest to develop life support systems to free humanity from the need of money by integrating our creativity with the process of life..."~Rock Ridgeway

"Intuition is mankind's greatest faculty..." ~Bucky Fuller
Housing Humanity by Diane Bairstow

"Bucky Fuller said, 'We have the ability to house the world using only 1% of the resources we are now using.' That means," Rock Ridgeway speeds forth with typical exuberance, "we can be 100% more efficient. That's my goal."

His table is covered with models of his Crystal Domes and Flower of Life Pavilions. He spreads his hands over them and continues, "Conventional housing costs over $100.00 a square foot … let me show you what I can do with $1.00 per square foot."

What Rock is doing is "imitating nature" in his designs. "When we look at a flower or a tree, we see only its surface, but Rock is looking beneath the surface at patterns of energy that create nature's diverse manifestations. These patterns are the energy bonds between atoms, which are the building blocks for everything we see, touch and experience.

For over 30 years, Rock has been working with crystalline shapes and straight lines, and there were no "curves" about it. Then last summer, his friend, Glory Dassi, introduced him to the Hanuman temple in Taos. They wanted a large pavilion for their various celebrations throughout the summer. It was then that his vision "flowered," and he created his first "Flower of Life Pavilion," which looks like a large upside down morning glory.

He began seeing the interaction between the straight line crystal structures and the curves of the Flower of Life. "It is all about tension and compression," he explains. "It is basically the same pattern, just a different manifestation. One is curving orbits; one is straight line relationships."

One unique thing about Rock's structures is that they all cluster together. Unlike geodesic domes, yurts, and tipis, Rock's domes and pavilions can "mate up," so that any side of any structure will seal to any side of any structure. They can also fit inside each other creating a dead air space between layers for insulation. A large pavilion can be made out of a high tech fabric and cover a dome inside made out of natural fibers, The possibilities are endless

"Individual and community spaces can spontaneously fit together wherever they are wanted. Individual living pods can link up to huge community spaces or fit together in smaller clusters." Rock's eyes glow as he describes his vision. "Imagine looking down on a housing project that resembles a bouquet of flowers, a clusters of crystals, or cascading honeycombs. Imagine stretching a network of structures that turns a grove of trees into an Elvin Village … Imagine …"

All his designs are synergistic in nature and simple to build. A wooden platform for his smaller dome can be broken down into two 7' wide pieces, small enough to put on a trailer and be transported anywhere. His latest tents are designed using just one pattern piece. Economy and simplicity are key design elements. Again, he is imitating nature.

You'll be able to see one of Rock's Flower of Life Pavilions shading the crowds at the Crestone Music Festival. Rock will also be there selling his super-multi-functional garment, the Cameleon, which, by the way, works synergistically with his housing designs. Otherwise, to see what Rock can do for $1.00 a square foot, give him a call at 719-256-4523 or email rockridgeway@gmail.com.

Many times in our lives we all have had challenges to face that sometimes steal our joy. A spouse, family member, friend or pet have needs to be met and require help from others. If we have benefitted or been blessed by financial stability, we could consider ourselves 'lucky' or we can give back to those who have had a harder time than us. Please click here for the Pay It Forward page. Thank you for choosing The Spirituality Post!
The premiere online multimedia resource for anyone on a spiritual path.
"Spirituality Guidance is the art of leading individuals to observe, collate and evaluate the facts. It frees the individual from judgment and allows your spirit to truly be free. By utilizing facts and not opinions, an individual can become one with the desires of their heart. The ultimate goal is to actualize these desires through prayer, meditation and service." ~Dean A. Banks, D.D.
Our mission here is to provide you with as many tools and teachers as possible to not only discover your Oneness with the Divine, but to maintain an ongoing relationship with the Creator of the entire omniverse.
You Already Knew
When you find who and what you are you realize that you already knew it and you were just avoiding it because it would deny what you believed yourself to be. ~Dean A. Banks, D.D.
See God Within Everything
Do you have a mental block about allowing the Divine to move through you to actualize your purpose? Do you feel so separated from the Divine that you are out of phase with yourself? Do your steps lead to repeated disappointments and let downs? Are you so adjusted to not fulfilling your individual purpose that you have acclimated yourself to mediocrity? Fret not, for the Spirit of God is within you right now and whispering to your heart. Slow down and listen. Smell the spirit in the fragrances of the flowers. Hear God's voice in the whistling of the wind. Taste the spirit in the air you breathe and touch the soft beauty of a carpet of grass. See God within everything and the joy of His spirit will fill your heart with the peace and understanding of Oneness with the Divine. ~Dean A. Banks, D.D.
Original Sin?
The biblical concept of original sin is a story from several cultures that was passed down by word of mouth to gain control over the masses. History reveals this when one searches with an open heart. Read about its origins and discern for yourself: http://en.wikipedia.org/wiki/Original_sin ~Dean A. Banks, D.D.
OUR PODCASTERS
by Dean A. Banks, D.D.
Currently Bobby Hinkle, Elizabeth May Sutor and Dean A. Banks, D.D. have uploaded podcasts. Robert Yarbrough will be added soon. Just click on the podcasters placards below and click on the Podcast title. Currently there are five podcasts on Bobby Hinkle's page, one on Elizabeth Sutor's page and nine on Dean A. Banks, D.D.'s page. Stay tuned for more! Thank you for choosing us!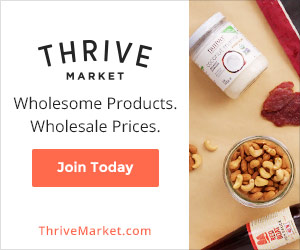 Talks on Spirituality, interviews and book excerpts from participating authors and speakers.