MARION ROSS, PhD
Co- Creator at Shift Your Life, LLC

I have been friends with Marion Ross for many years on Facebook. She and her partner Tracy Latz, M.D. have posted several videos on 'shifting your life' into a place where you feel fulfilled and blessed. The work that both of these geniuses do for humankind is most impressive. Please visit their links and videos. You'll be glad you did!
Marion is a Best-Selling Author, Doctor of Holistic Healing, Metaphysician, Psychotherapist & Medical Qigong practitioner. She teaches Color & Sound, Energy Medicine, EFT, Reiki & Personal Transformation classes. Following is more information on Marion in her own words:

"I am a psychotherapist, metaphysician, author, speaker and teach seminars in Personal Transformation, Energy Medicine, Color and Sound Healing, Reiki, EFT and other forms of healing.
I had been involved in running my own international business for 2 decades, when I decided that there must be more to life. Having a need to grow and transform I then studied metaphysics, various types of healing and transpersonal psychology. Currently I share my time doing EFT and healing, psychotherapy, writing and continuing my business. I live in both the US and France.
I recently co-authored 2 books entitled SHIFT: 12 Keys To Shift Your Life and SHIFT: A Woman's Guide To Transformation. My intention in joining this wonderful community is to share with like minded individuals and groups and continue to grow and transform."

FACEBOOK PAGE »
FACEBOOK AUTHOR PAGE »
PERSONAL WEBSITE »
SHIFT YOUR LIFE WEBSITE »

Many times in our lives we all have had challenges to face that sometimes steal our joy. A spouse, family member, friend or pet have needs to be met and require help from others. If we have benefitted or been blessed by financial stability, we could consider ourselves 'lucky' or we can give back to those who have had a harder time than us. Please click here for the Pay It Forward page. Thank you for choosing The Spirituality Post!
The premiere online multimedia resource for anyone on a spiritual path.
"Spirituality Guidance is the art of leading individuals to observe, collate and evaluate the facts. It frees the individual from judgment and allows your spirit to truly be free. By utilizing facts and not opinions, an individual can become one with the desires of their heart. The ultimate goal is to actualize these desires through prayer, meditation and service." ~Dean A. Banks, D.D.
Our mission here is to provide you with as many tools and teachers as possible to not only discover your Oneness with the Divine, but to maintain an ongoing relationship with the Creator of the entire omniverse.
The Center Of Peace
At the center of peace all things attain balance. The expression of being weak or strong is directly in relationship to your ability to have confidence in that center of peace. Immerse yourself in it every day and balance your life. ~Dean A. Banks, D.D.
Am I In Alignment?
What does it mean to be in alignment? It is to achieve an integration or harmonization between our vibration (beliefs) and our intent (desires). It is an agreement about our purpose that is needed for us to function accordingly in manifesting our dreams. A car needs a front end alignment when the tires begin to wear abnormally. The tires must be balanced and the position of the tires on the vehicle must be aligned at the optimum angles for them to wear 'normally'. If any of the parts holding the tires at the proper alignment are worn, they will affect the overall alignment and the tires will wear rapidly. When our beliefs are out of alignment with our desires, we will 'wear' ourselves out rapidly. Deep down inside we KNOW what our purpose is and we filter our knowing through our belief system. If our belief system is loaded with erroneous unfounded beliefs we will skew what we know to match our beliefs. Why? Because our beliefs give us comfort. They allow us to operate in our immediate world and 'fit in'. God did not create you to 'fit in'. He created you to manifest His Divine purpose THROUGH you. Clean out your belief system to align yourself with your Divine desires. Spend time each day in meditation and listen to the guidance of the Divine while you align yourself with the entirety of creation. ~Dean A. Banks, D.D.
The Last Day…
Today is the last day of your previous life. Decide to move toward the desires that God has planted in your heart today and the fulfillment of those desires is imminent. ~Dean A. Banks, D.D.
OUR PODCASTERS
by Dean A. Banks, D.D.
Currently Bobby Hinkle, Elizabeth May Sutor and Dean A. Banks, D.D. have uploaded podcasts. Robert Yarbrough will be added soon. Just click on the podcasters placards below and click on the Podcast title. Currently there are five podcasts on Bobby Hinkle's page, one on Elizabeth Sutor's page and nine on Dean A. Banks, D.D.'s page. Stay tuned for more! Thank you for choosing us!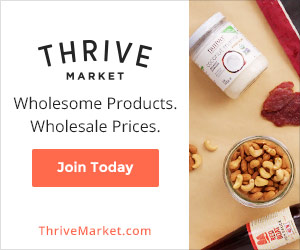 Talks on Spirituality, interviews and book excerpts from participating authors and speakers.