KEENAN W. ROBINSON
Mobile Video Philosopher

Keenan has been a dear friend of Elizabeth and me for many years on Facebook. Last year we started featuring his cell phone videos on the Spirituality Guidance Channel. Keenan is a family man who loves to share his wisdom to help others. Please view his video page below and enjoy his series known as Kee Notes!
PERSONAL QUOTE:
"I strive to be a blessing to others in life and I try to follow Christ as best as I can in this old flesh..........I am because God is." ~Keenan W. Robinson
FAVORITE QUOTES:
"As long as you're breathing you have life.." ~Unknown

Many times in our lives we all have had challenges to face that sometimes steal our joy. A spouse, family member, friend or pet have needs to be met and require help from others. If we have benefitted or been blessed by financial stability, we could consider ourselves 'lucky' or we can give back to those who have had a harder time than us. Please click here for the Pay It Forward page. Thank you for choosing The Spirituality Post!
The premiere online multimedia resource for anyone on a spiritual path.
"Spirituality Guidance is the art of leading individuals to observe, collate and evaluate the facts. It frees the individual from judgment and allows your spirit to truly be free. By utilizing facts and not opinions, an individual can become one with the desires of their heart. The ultimate goal is to actualize these desires through prayer, meditation and service." ~Dean A. Banks, D.D.
Our mission here is to provide you with as many tools and teachers as possible to not only discover your Oneness with the Divine, but to maintain an ongoing relationship with the Creator of the entire omniverse.
Divinity In Action
As we all bring light to the truth, we all come to understand that loving one another is our divinity in action. ~Dean A. Banks, D.D.
We're All At Risk
When emotionally unstable individuals are permitted to own guns, then all of us are put at risk. ~Dean A. Banks, D.D.
Get In Touch
Spend time twice a day in deep meditation and listen to the still small voice of God guiding and directing you to what you need to do, when you need to do it and with whom you need to do it with in order to grow and expand into an allowance of Divine order unfolding your Divine purpose. In the inner silence speaks to voice of God and you will know how and when to proceed. You are a child of the Most High God and the guidance you need it just a breath away. We can only point the way, but the Spirit of God within can and will bathe you with health, wealth, prosperity and abundance. You can use guided meditations, musical meditations or 'sleeping' meditations, but ultimately, conscious relaxation and feeling the presence of God within through experiencing stillness and silence gets you 'in touch' with the true reality. Peace and blessings. ~Dean A. Banks, D.D.
OUR PODCASTERS
by Dean A. Banks, D.D.
Currently Bobby Hinkle, Elizabeth May Sutor and Dean A. Banks, D.D. have uploaded podcasts. Robert Yarbrough will be added soon. Just click on the podcasters placards below and click on the Podcast title. Currently there are five podcasts on Bobby Hinkle's page, one on Elizabeth Sutor's page and nine on Dean A. Banks, D.D.'s page. Stay tuned for more! Thank you for choosing us!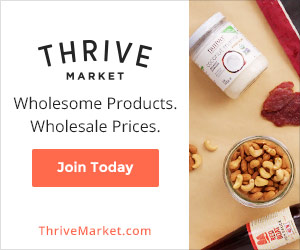 Talks on Spirituality, interviews and book excerpts from participating authors and speakers.