MARIE "INNERRADIANCE" CORRY
Student of Mysticism

Marie had been a dear friend on Facebook for many years now. Over the years we have picked and teased at each other about life and she has always been a shining light for truth. She was one of the featured teachers in Bobby Hinkle's book entitled "Me and Friends."
POLITICAL VIEWS:
"God's Government. We render unto Ceasar the things that are Ceasars; i.e. pay our taxes, etc., but we don't pay no mind to the governments of this world. Instead we look only to God for our true government." ~Marie Corry
FAVORITE QUOTES:
"Nothing real can be threatened, nothing unreal exists, herein lies the peace of God." ~A Course In Miracles

"When the going gets tough, the tough get going." ~Attributed to Joseph P. Kennedy

"The minute I heard my first love story I started looking for you, not knowing how blind that was. Lovers don't finally meet somewhere. They 're in each other all along." – Rumi
Many times in our lives we all have had challenges to face that sometimes steal our joy. A spouse, family member, friend or pet have needs to be met and require help from others. If we have benefitted or been blessed by financial stability, we could consider ourselves 'lucky' or we can give back to those who have had a harder time than us. Please click here for the Pay It Forward page. Thank you for choosing The Spirituality Post!
The premiere online multimedia resource for anyone on a spiritual path.
"Spirituality Guidance is the art of leading individuals to observe, collate and evaluate the facts. It frees the individual from judgment and allows your spirit to truly be free. By utilizing facts and not opinions, an individual can become one with the desires of their heart. The ultimate goal is to actualize these desires through prayer, meditation and service." ~Dean A. Banks, D.D.
Our mission here is to provide you with as many tools and teachers as possible to not only discover your Oneness with the Divine, but to maintain an ongoing relationship with the Creator of the entire omniverse.
The Root of All Dogma
The love of religion over the truth of the Spirit of God is the root of all dogma. ~Dean A. Banks, D.D.
Eschatology is Pure Crap!

Are your bags packed? Have you gotten your house in order? Do you need to bring cash, a change of clothes or your toothbrush? What am I referring to? The rapture, of course. The Christian myth that is repeatedly perpetrated by so-called Biblical scholars. There is reference to such an occurrence as an allegory in the Bible but not an actual occurrence. Yet, how many preachers over the past 500 years have predicted the end of the world? Eschatology is pure crap. It is the hope of some believers that God will recognize them for their righteous and pious behavior and elevate them above the 'evil' doers. It does not accept the fact that the Spirit of God is within EVERYONE. It uses separation and division to justify self-righteousness. And why would God take rotted corpses out of the graves? It sounds like a bad Roger Corman movie about zombies. And what about those righteous who were cremated? Will the winds gather their ashes and reassemble them for their piety? Hardly. There comes a time in any belief system where the believers need to GROW UP and stop telling others from their self-constructed pulpit of ignorance what God is going to do to you when you don't fear and obey Him. Believers need to grow up from being a child in their belief systems and embrace the love of God as revealed to their inner spirit. The rite of passage is when you make the transition from self-righteousness into recognizing the presence of the Spirit of God within everyone and extending love to all. This way the world of the ego comes to an end and the acceptance of God's love reigns supreme. ~Dean A. Banks, D.D.
Does It Matter What We Call the Creator?

In referencing the Creator I use Him, His and He as a convenience and NOT a gender related nomenclature. Highest Infinite Manifestation, Highest Infinite Spirit and Highest Expression are some of the acronyms I use. As for God being a separate entity, that is a construct of theologians who repeatedly try to anthropomorphize the Infinite Spirit or the Divine into something they can relate to. To me God is the Grace Of Divinity. The impression of spirit that expresses the energy of love into projecting the Perceived Dualistic Reality. Agape in action. ~Dean A. Banks, D.D.
OUR PODCASTERS
by Dean A. Banks, D.D.
Currently Bobby Hinkle, Elizabeth May Sutor and Dean A. Banks, D.D. have uploaded podcasts. Robert Yarbrough will be added in March. Just click on the podcasters placards below and click on the Podcast title. Currently there are five podcasts on Bobby Hinkle's page, one on Elizabeth Sutor's page and nine on Dean A. Banks, D.D.'s page. Stay tuned for more! Thank you for choosing us!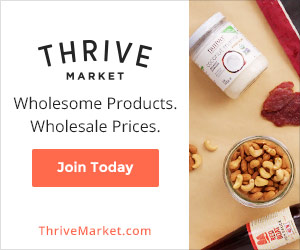 Talks on Spirituality, interviews and book excerpts from participating authors and speakers.