• Former Behavior Specialist at Pinelles Association of retarded children
• Studied at Argosy University Honolulu
• Animal Rights Activist
• Married to Quwahia Raven-YoungBear Whisperingfire
I have been friend with Paul Johnson (a.k.a. LightSun Paul Peaceweaver) for several years on Facebook. He is an inspiration to his friends and a love of life. Please read some comments in his own words about himself and his life:
"I married a extraordinary goddess of woman and our forever loved anniversary happens being 11/14/1996. I am an abstract thinker. I am going to discuss a conversation plus interview of two different favorite actors. Burt Lancaster and Kirk Douglas were asked, "What is the role of a movie?" Lancaster responded, 'To learn something while Douglas reply was for an entertaining escape.' I watch movies in 17 genres but I adhere toward Lancaster's comments."
FAVORITE QUOTES:
"To the world you may be just one person, but to one person you may be the world." ~Brandi Snyder
"On the sixth day, God created the platypus. And God said: 'Let's see the evolutionists try and figure this one pout." ~Anonymous
"I looked at all the caged animals in the shelter, the cast-offs of human society. I saw in their eyes love and hope, fear and dread, sadness, doom and betrayal. And I was angry. "God," I said, "this is terrible! Why don't you do something?" God was silent for a moment and then He spoke softly. "I have done something," He replied. "I created you." ~"The Animal's Savior" by Jim Willis
Many times in our lives we all have had challenges to face that sometimes steal our joy. A spouse, family member, friend or pet have needs to be met and require help from others. If we have benefitted or been blessed by financial stability, we could consider ourselves 'lucky' or we can give back to those who have had a harder time than us. Please click here for the Pay It Forward page. Thank you for choosing The Spirituality Post!
The premiere online multimedia resource for anyone on a spiritual path.
"Spirituality Guidance is the art of leading individuals to observe, collate and evaluate the facts. It frees the individual from judgment and allows your spirit to truly be free. By utilizing facts and not opinions, an individual can become one with the desires of their heart. The ultimate goal is to actualize these desires through prayer, meditation and service." ~Dean A. Banks, D.D.
Our mission here is to provide you with as many tools and teachers as possible to not only discover your Oneness with the Divine, but to maintain an ongoing relationship with the Creator of the entire omniverse.
Eye Of Newt
"But I believe it is fundamentally wrong to give people money for 99 weeks for doing nothing. That's why we had welfare reform." ~Newt Gingrich
He's right. We have done nothing. Nothing to stop morons like Gingrich from working in our government and using their experience and knowledge of how government works to make millions off of the hard work of others. We NEED campaign finance reform, NOT welfare reform! ~Dean A. Banks, D.D.
Where Do Your Beliefs Come From?
Too many people follow religious beliefs that they don't even know where they came from, to lead a life they think they need to live in order to please a God they don't even understand. Let go of your beliefs in favor of Divine truth and live your Divine purpose in Divine order. That's why you were born, why you are here and why you exist. ~Dean A. Banks, D.D.
Was Jesus A Liar?
Was Jesus a liar? No, he didn't lie. He came here to show us that the Spirit of God is within each and every one of us. He said we would do what he had done AND greater! Some forget or don't even know that statement and beat themselves up with the "SIN" consciousness all of their lives. They listen to what others 'believe' and NOT what Jesus said. They listen to the personal gospel of Paul more than what Jesus said and completely miss the point. "I and my Father are one" is the mantra he taught us yet many Christian sects signify him only and NOT the rest of us. His message was diluted by those who sought to be middlemen between God and us. A reflective study of history proves this. Blindly listening to what some preacher with an agenda says and believing their interpretation without investigating the facts is the road to hell. Use the precious gift God has given you; your discerning mind and loving heart to KNOW the truth. Be one with the Spirit of God by casting aside ALL beliefs and listening to His still small voice everyday of your life. ~Dean A. Banks, D.D.
OUR PODCASTERS
by Dean A. Banks, D.D.
Currently Bobby Hinkle, Elizabeth May Sutor and Dean A. Banks, D.D. have uploaded podcasts. Robert Yarbrough will be added in March. Just click on the podcasters placards below and click on the Podcast title. Currently there are five podcasts on Bobby Hinkle's page, one on Elizabeth Sutor's page and nine on Dean A. Banks, D.D.'s page. Stay tuned for more! Thank you for choosing us!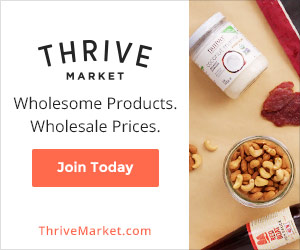 Talks on Spirituality, interviews and book excerpts from participating authors and speakers.